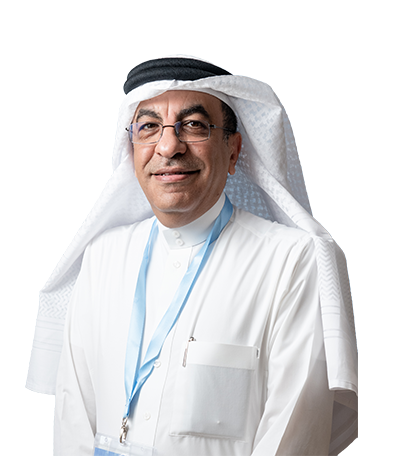 Diversified Engineering & Managerial experience covering more than 25 years in both public and private sectors. In the beginning of his career he worked in diversified engineering activities within Power and Water sectors, then moved to private sector and acquired vast experience in building materials (trading and manufacturing), namely steel, cement, and timber manufacturing.

Mr. Raed Al-Mudaiheem holds a Bachelor and master degree in Electrical Engineering from King Saud University since 1986. He joined A.K. Al-Muhaidib & Sons in 1997 as General Manager of Al Muhaidib Building Materials and became Managing Director in 2005.

Currently he holds the position as Deputy Chairman of the Board in Masdar, the leading building materials company in Saudi Arabia. Moreover, Mr. Raed is currently a board member of affiliated companies such as Saudia Catering, Riyadh Cable, Suez Cement, Bawan Company, as Chairman of United Mining Industries, and as Vice Chairman for North Region Cement, Yamamah Steel and Al Badia Cement.