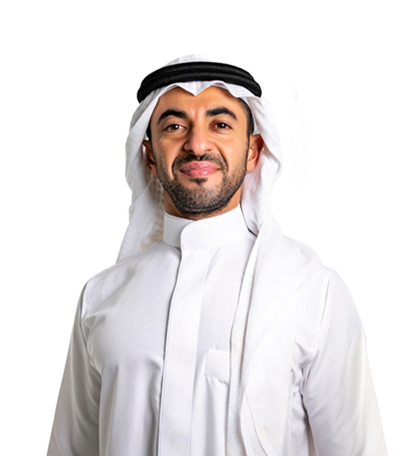 Musaab Al-Muhaidib is the Chairman of Masdar, the leading building & construction materials company in Saudi Arabia since 2019, he is the Chief Executive Officer of Entertainment Ventures at Al-Muhaidib Group and was the General Manager of Masdar Technical Supplies & Masdar Building Materials.

He is an active board member at Al-Muhaidib Group, and chairman of Seedra Ventures, Ebda Entertainment, Goldman Sachs Saudi Arabia, and Endeavor. He is a board member at Tasnee, Shaker Group, Dur Hospitality, Middle East Paper Co. and few other public and private companies. He was elected as a board member of Riyadh Chamber of Commerce in Feb. 2020.

Musaab earned his Executive MBA from University of Liverpool, UK in 2008 and his dual BSc in Business Administration (major in Finance) 1996 – 1999 University of Miami, Florida, USA.