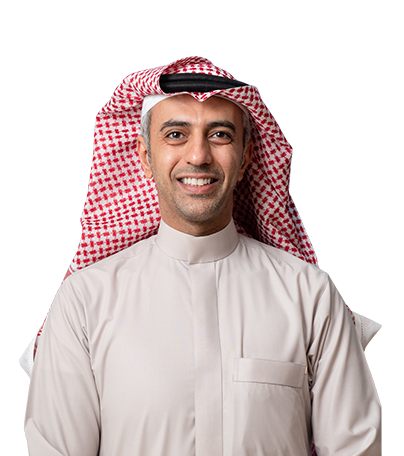 Ahmed Al Osaimi is board member and the Executive Manager of Bina Holding. In 2001 he occupied the position of Executive Manager of Alfares investment Co., and he was the founder and the director of both Bina Precast Co. in 2006-2009, then Bina Readymix Co., in addition to his current position at Bina holding, he is the director of Total Buildings Construction Co.

Ahmed is a member of the Board of Masdar Building Materials, member of the Board of Directors and the Managing Director of Thabat Construction Co. and member of the Board of Directors at Alfares Holding Co., Bina Holding Co., Dar Al Ibdaa for Development & Real Estate Investment Co., Muheel Facilities Management and Almuhaidib Transportation Co. he is also the Deputy Chairman of the Board of Directors of Emdad HR Co., Al-Latifia Trading and Contracting Co., and Alpha Beton Readymix Concrete Co.

Ahmed is a member of the National Committee of the Readymix Concrete Association, the Committee of Industry and Energy, and a former member of Youth Businessmen Committee 2014-2018.

Ahmed Al Osaimi has a bachelor's degree in Economics and financial services from Prince Sultan University in Riyadh.